Calendar
Mon
Tue
Wed
Thu
Fri
Sat
Sun
No Events scheduled
Select a date
An Authentic Movement Workshop
No Events scheduled
Select a date
A Continuum Workshop
No Events scheduled
Select a date
A Continuum Workshop
No Events scheduled
Select a date
A Continuum Workshop
No Events scheduled
Select a date
No Events scheduled
Select a date
A Continuum Workshop
An Authentic Movement Retreat
No Events scheduled
Select a date
A Continuum Workshop
No Events scheduled
Select a date
No Events scheduled
Select a date
No Events scheduled
Select a date
No Events scheduled
Select a date
A Continuum Retreat
An Authentic Movement Retreat
No Events scheduled
Select a date
Mon
Tue
Wed
Thu
Fri
Sat
Sun
No Events scheduled
Select a date
No Events scheduled
Select a date
No Events scheduled
Select a date
A Continuum Retreat
No Events scheduled
Select a date
No Events scheduled
Select a date
No Events scheduled
Select a date
No Events scheduled
Select a date
No Events scheduled
Select a date
No Events scheduled
Select a date
No Events scheduled
Select a date
No Events scheduled
Select a date
No Events scheduled
Select a date
Breath
Conscious Breath

Our breathing is a reflection of what is happening within us, both physically and emotionally. If we listen to our body we can develop an innate sense of knowing if all is well within us, but, we do not always listen, often ignoring or overriding our body's signals. Although our breath is a fundamental signal that lets us know if there is something out of balance within us, most of the time it is invisible to us. We only tend to notice it when it is exaggerated or very much out of balance, when we are short of breath, or are feeling anxious, tired, or stressed.
Whether we are awake or unconscious our entire body moves to the rhythm of our pulses and breathing, and although large variances can be alarming, this variability is a sign of our resilience, of our ability to respond to our environment. Understanding and being able to moderate our own internal and external movement through mastery of the breath gives us immediate access to self-regulation, and ultimately our Heath and Wellbeing.
Jane integrates over 20 years of experience working with Conscious Breath into all her Somatic Practice and teaching.
Movement
SomaFlow
®

Online workshop
Each month Jane will offer a workshop inquiring into our Fluid Somatic Nature. Classes will begin with a new context, introducing theory to support your deepening into this fluid movement practice. The workshops will be focused within the practice of Continuum, and will integrate other somatic practices to enhance the process. The webinars run from 6.30-8.30pm.

Cost: Each workshop costs £45.00. To join please register at least 5 days ahead to receive instructions on joining.
Dates: Wednesdays 23 February, 30 March, 27 April, 25 May, & 22 June, 6:30 - 8:30pm.
Booking: email Jane.
Continuum
In person and Online workshop
A regular two hour session of Continuum, 2nd Wednesday of each Month. An inquiry into enhancing our experience of being in a fluid body. Deepening our somatic connection and resonance through a Continuum breath and fluid movement practice counter balances the acceleration and patterning that our everyday moving body encounters. Where stress and speed create a response in our body to brace or gel, we find ourselves losing touch with our fluid, creative capacity and rejuvenating potential.

Reconnect to the enlivening potential of fluid movement to support restoring versatility, deep resource and resiliency.

Continuum brings together a range of subtle intrinsic movements, awareness, and a rich variety of breaths and sounds to re-engage our fluidity and support the experience of the unfolding beauty and mystery of the body.

This workshop is open to all.

The practice will develop sequences to include exploring:
• the effects of speed and how to reverse them through deep, restful presence
• settling and toning the nervous system to support self regulation
• engaging sensation and awareness
• identifying and shifting beyond somatic habits and movement patterns
• developing creativity, resilience, and enjoyment
• accessing cellular sources of energy and rejuvenation
• supporting health, immunity and dynamic balance

Dates: Wednesdays 8 February, 8 March, 12 April, 14 June, & 12 July. 10.30am - 12.30pm PST, 1.30 - 3.30pm EDT, 6.30 - 8.30pm GMT, 7.30 - 9.30pm CET.
Venue: Willow Studio, London SE3.
Cost: £45 per session or £200 for a series of 5
In person and Online workshop
In this Continuum workshop we will be exploring the different stages of evolutionary movement (fish, reptile, mammal) and how this connects us to our inherent early developmental movement; cellular breathing, naval radiation, pre and spinal movement patterns - exploring through Experiential Anatomy and Continuum.
Date: 23 March 2023, 11.00am - 5:00pm.
Venue: Willow Studio, London SE3.
Cost: £105 (£85 Early Bird Rate if paid by 28 January).
In this Continuum workshop we will be exploring the different stages of evolutionary movement (fish, reptile, mammal) and how this connects us to our inherent early developmental movement; cellular breathing, naval radiation, pre and spinal movement patterns - exploring through Experiential Anatomy and Continuum.
Date: TBC.
Venue: Willow Studio, London SE3.
Cost: £105.
Jane Okondo MA, RCST, RSMT, RSME, IBMT Dip.
Continuum teacher, registered somatic movement therapist and educator, biodynamic craniosacral therapist.
Cherionna Menzam Sills PhD, RSMT, RSME, RCST, BCST.
Continuum teacher, senior craniosacral biodynamic teacher, registered somatic movement therapist and educator, pre- and perinatal therapist.

Continuum Flow is a series of retreats for those experienced with Continuum and ready to dive deeper with this subtle fluidic practice. We also offer mentoring for those drawn to teach Continuum to support you in being prepared to apply to become a member of the Continuum Teachers' Association. We offer individual mentoring which can include smaller workshops to practice teach with feedback from peers and mentors.

This rereat series has emerged from Cherionna and Jane coming together to teach the visionary somatic work of the late Emilie Conrad, founder of Continuum, a subtle practice involving specific breaths, sounding, mindful awareness and gentle fluid movement. We slow down, relax and dissolve restrictive patterns in our tissues and nervous systems opening to new, more creative resilience and potential.

Dates: 9 - 12 November & 14 - 17 March 2024 (Non-Residential with optional two nights at Studio, or option to attend by ZOOM).
Venue: Willow Studio, London SE3.
Cost: £480, (for online access/cost please call or email Jane Deposit: £150 (non-transferable and non-refundable). A minimum of five days of Continuum is needed to participate.
Authentic Movement
Life
Counselling

Counselling|Coaching|Communication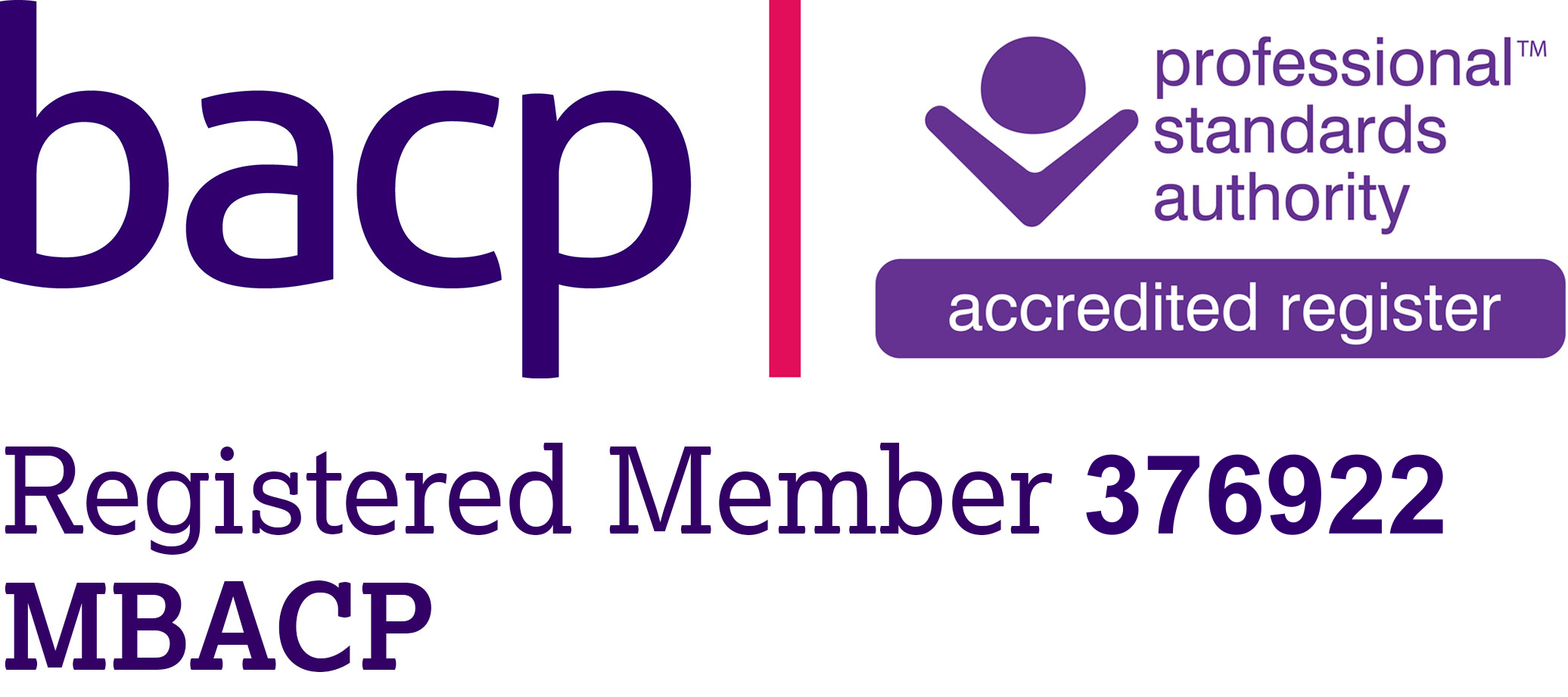 Face to face, online, and phone sessions available
I am a registered Integrative counsellor (MBACP), primarily Person Centred, but with experience in Psychodynamic, Arts integrative, Core Process, and the Trauma-informed work of Peter Levine. I have over 20 years experience working in the personal development, mentoring, and mental health fields, working with a broad range and severity of issues including: anxiety and depression, family/relationship conflicts, life transitions, trauma/abuse, challenges in being neuro-atypical, and the affirmation of sexual orientation and gender identity.

I am also passionate in pursuing a wholistic approach to wellbeing, inviting the exploration of creativity, embodiment practices, and somatic movement in collaboration with my life partner Jane. I also have rich experience of both the creative and corporate worlds having worked as an Architect, New Media creative, and Drum Circle facilitator - I believe there is no 'Normal', we each have a unique self-expression and I am committed to supporting you in your journey to Being Well. For more information or to book a session Call or eMail Mudimo.
"...The practical aspects of the work were very clear and the manner in which the practicals were done helped bring such a huge awareness to one's own body, feel it, be it, embrace the stillness." - Tricia Teahan, shiatsu practitioner
Bookings
Click on any Paypal icon to reserve a place. In the window that opens up, simply select a programme from the 'item' drop-down list, and type how many places you would like to reserve into the 'number' field.
We will hold any booking request placed online using our contact form for 48hrs. For Programme bookings in excess of £100.00, the minimum deposit must be paid during this period to confirm the reservation. Alternatively, you can submit the Programme deposit or full payment online with Paypal to reserve a place immediately.
All information, exercises, techniques, or tools described on this website are delivered in the context of coaching, and are not a substitute for consultation with your registered health practitioner. Book a session .
Terms & Conditions
A non-refundable Programme deposit or full payment is required to reserve a place for programmes. In the absence of a specific deposit amount the deposit is 50% for totals up to £100, and £50 + 25% of the total that is over £100
All deposits are non-refundable
The balance of payment for group programmes is due 7 days before the event start date
Staged payment for longer and One 2 One programmes is negotiable, with each stage payable in full by the balance due date
Full payment is due for any cancellations made less than 48hrs from the event start date
Vouchers are redeemable in the amount stated, solely against the indicated event, and cannot be used in conjunction with 'Early Bird' rates or other seasonal offers
Concessions and waivers are discretionary
Online payments using PayPal will incur a PayPal processing fee which is added to the total amount before submission. This is currently 3.4% + 20p per transaction. If you do not wish to incur this fee, send a cheque to 30 Begbie Road, London SE3 8DA, payable to Jane Okondo, or contact Jane for direct bank payment details
"...Jane has the ability to open up a whole new world of possibilities, where the infinite wisdom and subtle language of the human body can be explored." - Tajinder Chana.